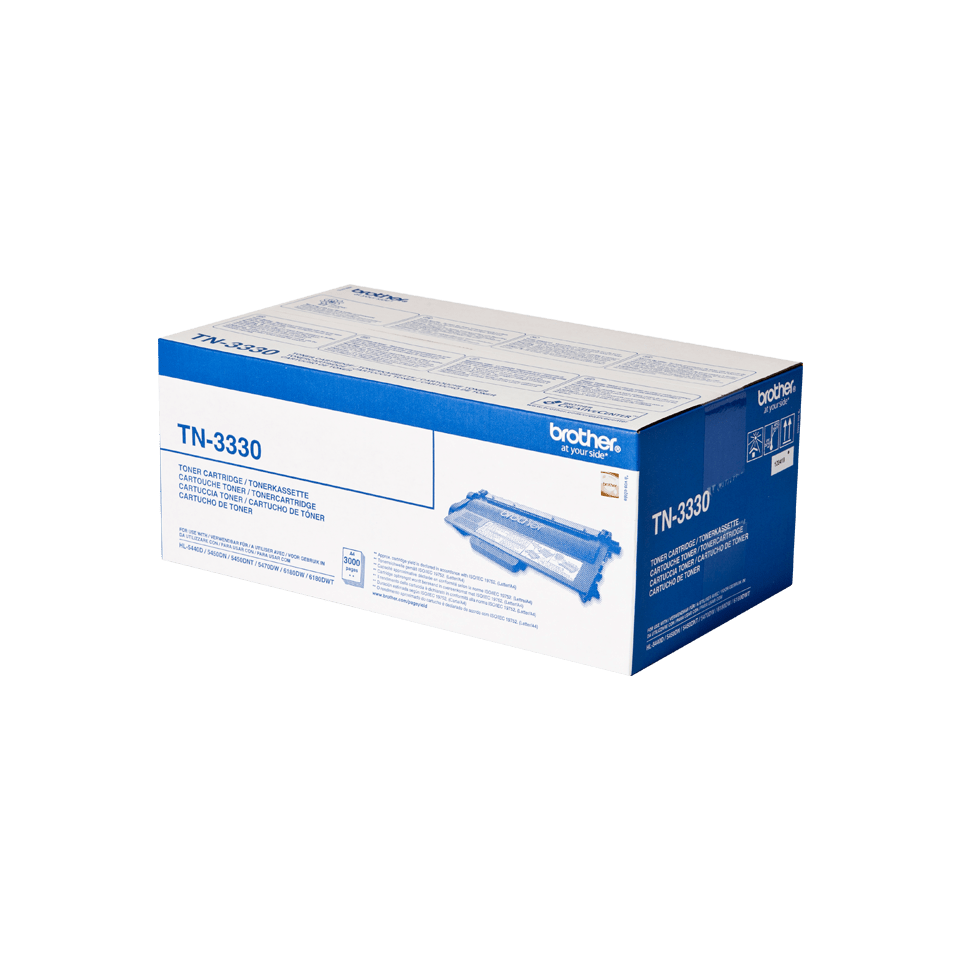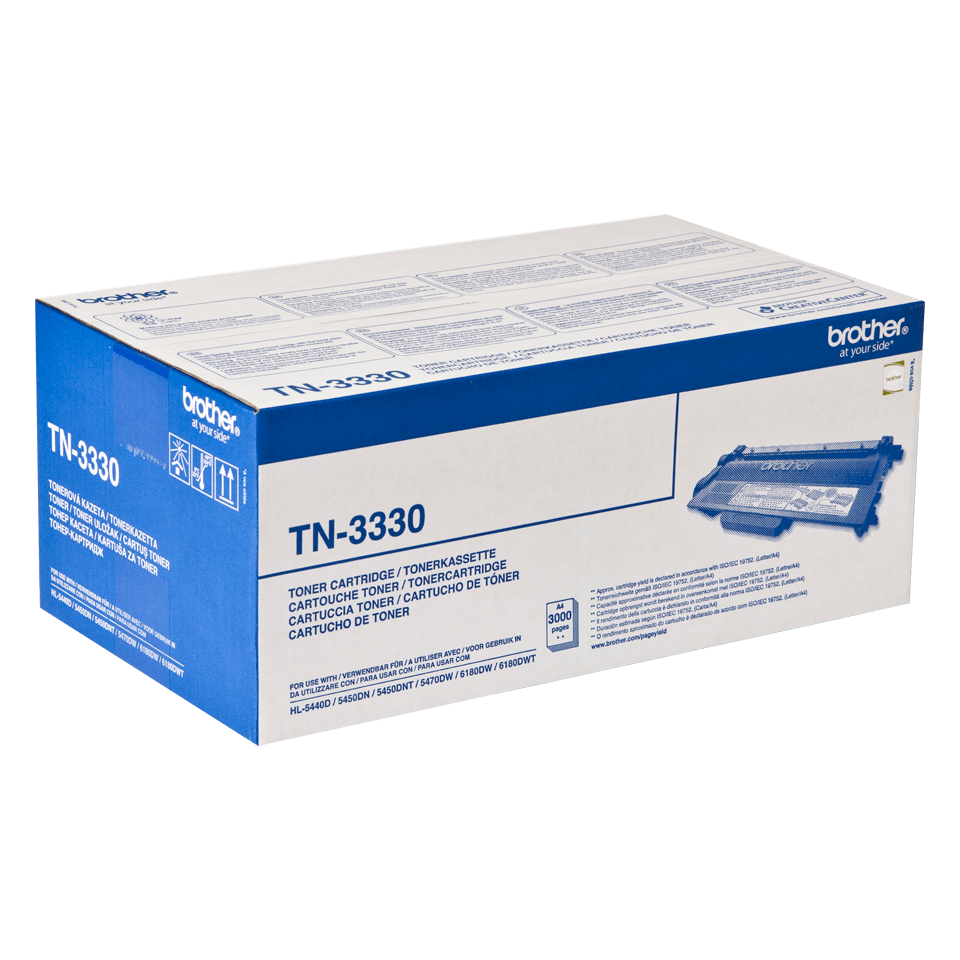 TN-3330
High Yield Toner Cartridge
Product Details
Prints 3,000 pages in accordance with ISO/IEC19798
High quality genuine Brother cartridge
Prevents waste to save you paper, time and money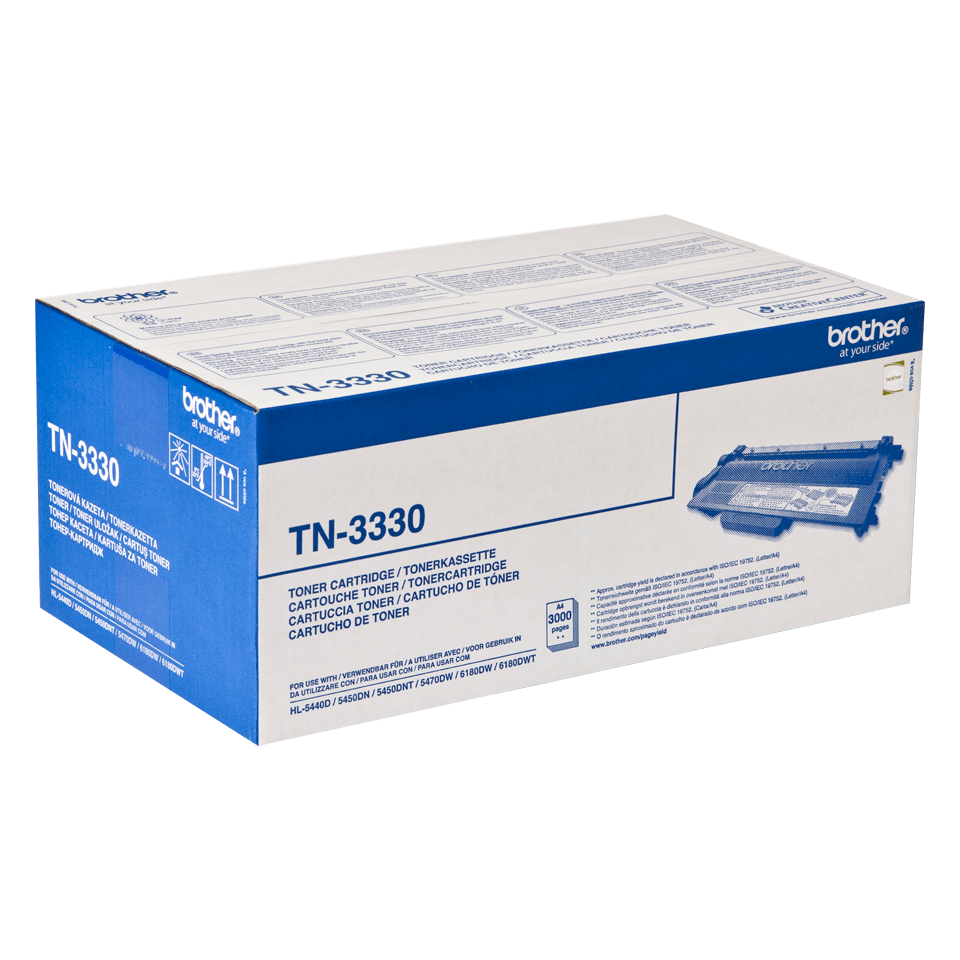 Product Overview
Black High Yield Toner Cartridge (approx. 3,000 pages in accordance with ISO/IEC 19752)
This cartridge works with the following laser printers:
DCP-8110DN
DCP-8150DN
DCP-8155DN
DCP-8250DN
HL-5440D
HL-5450DN
HL-5450DNT
HL-5470DW
HL-5470DWT
HL-6180DW
HL-6180DWT
MFC-8510DN
MFC-8520DN
MFC-8710DW
MFC-8810DW
MFC-8910DW
MFC-8950DW
MFC-8950DWT
Genuine Brother toner cartridges are designed specifically to work with our laser system design. Each component of a Brother laser printer is designed to work with the other.
Each toner is formulated to meet high quality resolution, grey scale and block colour, in line with Brother's high design specification.