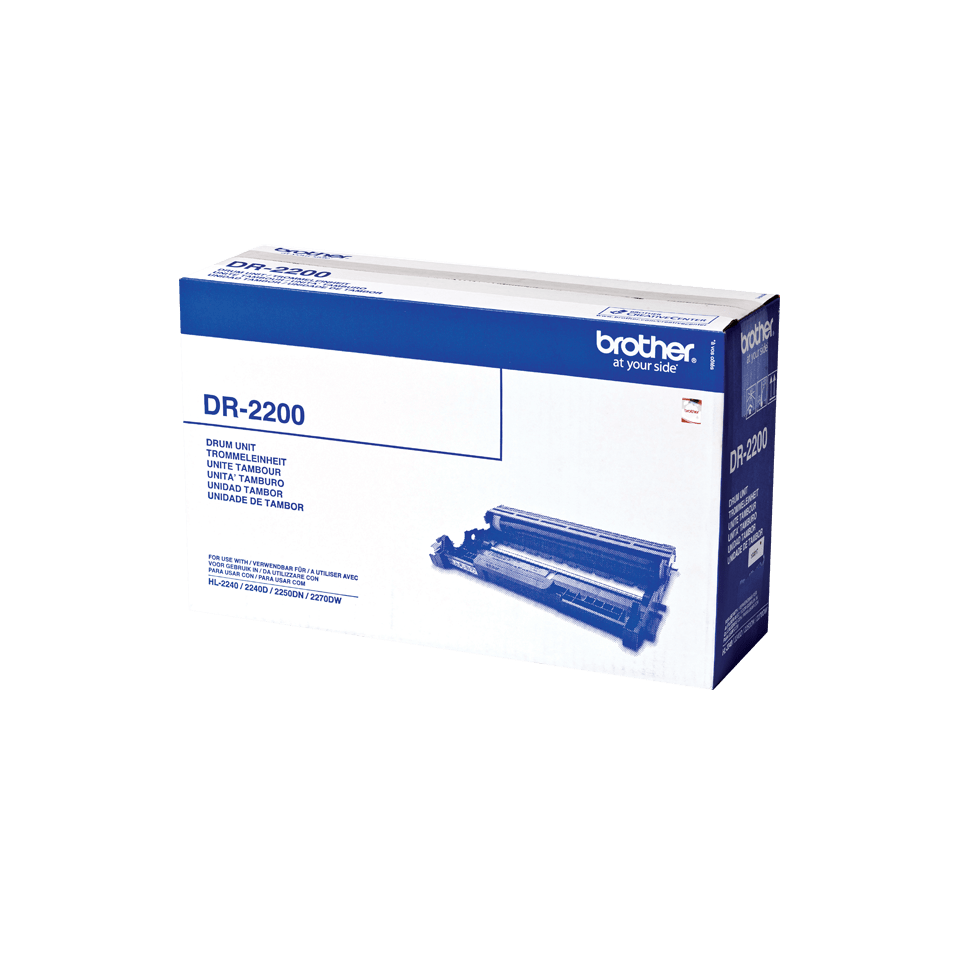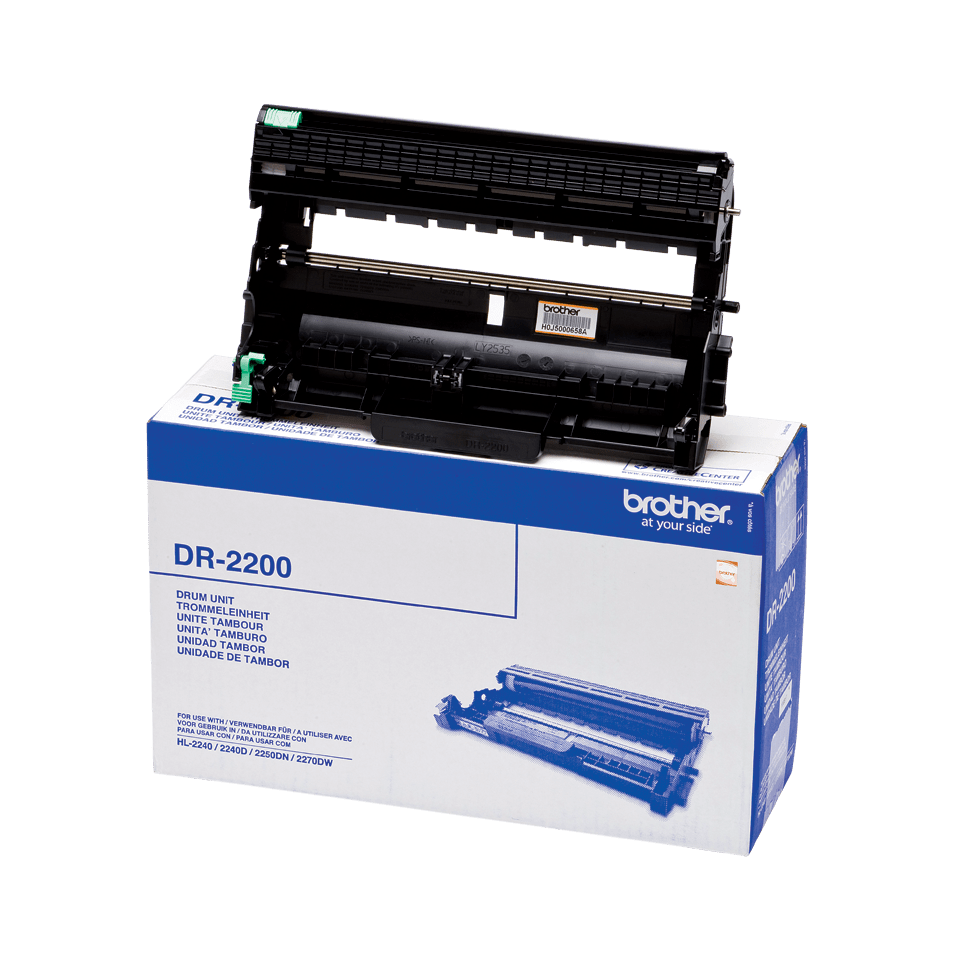 Genuine Brother DR-2200 Drum Unit
The Genuine Brother DR-2200 Black Drum Unit – Single Pack. Prints 12,000 pages.
Une combinaison de variantes non valide a été sélectionnée.
Product Details
Delivers up to 12,000 printed pages
High quality genuine Brother drum
Prevents waste, to save time and money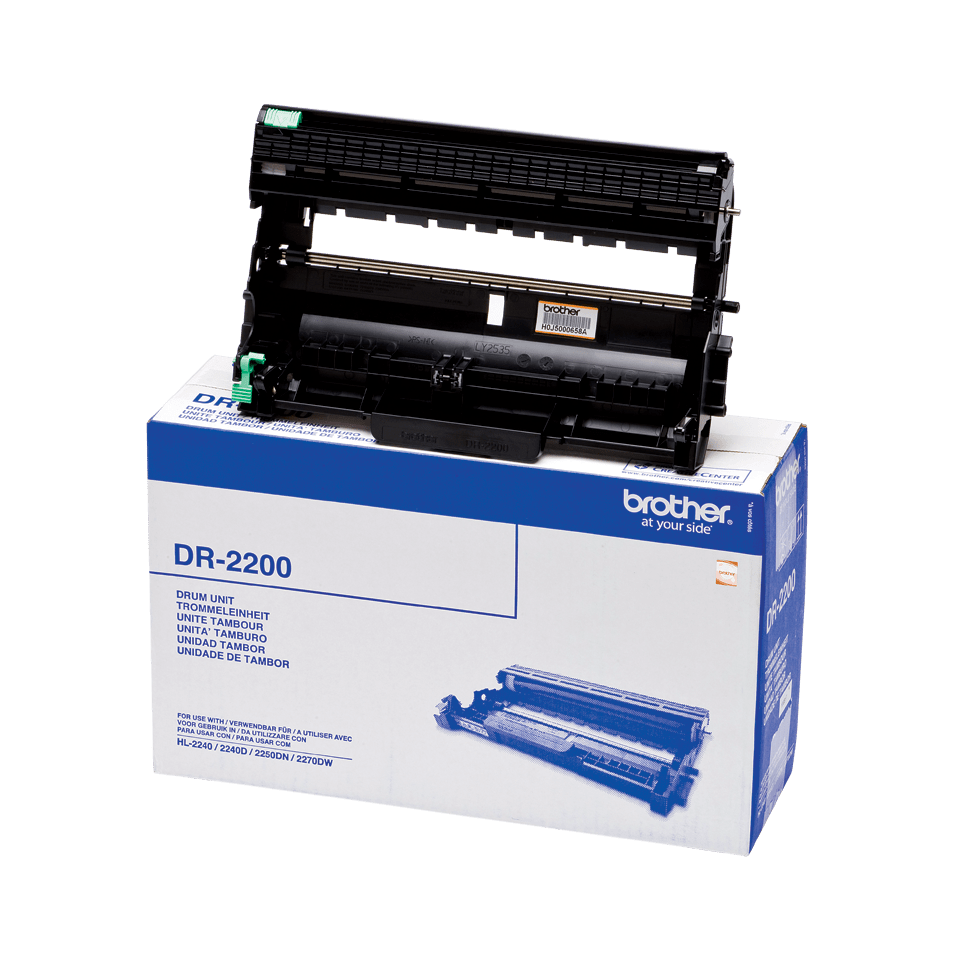 Product Overview
This genuine replacement drum unit has been expertly designed for use with your Brother laser printer. The DR-2200 Drum Unit ensures that your printer's able to continue delivering top quality results, ensuring your important documents are reproduced with all the clarity they deserve.
Related Devices
Compact Mono Laser All-In-One Printer

This product is available from our authorized retailers

Compact Mono Laser All-In-One Printer

This product is available from our authorized retailers

Compact Mono Laser All-in-One Printer with 2-sided printing

This product is available from our authorized retailers

Mono Laser All-in-One Printer Network with 2-Sided printing

This product is available from our authorized retailers

Wireless Network Ready Mono Laser All in One

This product is available from our authorized retailers

Compact Mono Laser Printer

This product is available from our authorized retailers

Compact Mono Wireless Laser Printer

This product is available from our authorized retailers

High Speed Mono Laser Printer with 2-sided printing

This product is available from our authorized retailers

Networked High Speed Mono Laser with 2-sided Printer

This product is available from our authorized retailers

High Speed Wireless Mono Laser with 2-sided printing

This product is available from our authorized retailers

Network Ready Mono laser All-In-One Printer

This product is available from our authorized retailers

Network-ready Mono Laser All-in-One Printer

This product is available from our authorized retailers

Network-ready Mono Laser All-in-One Printer

This product is available from our authorized retailers