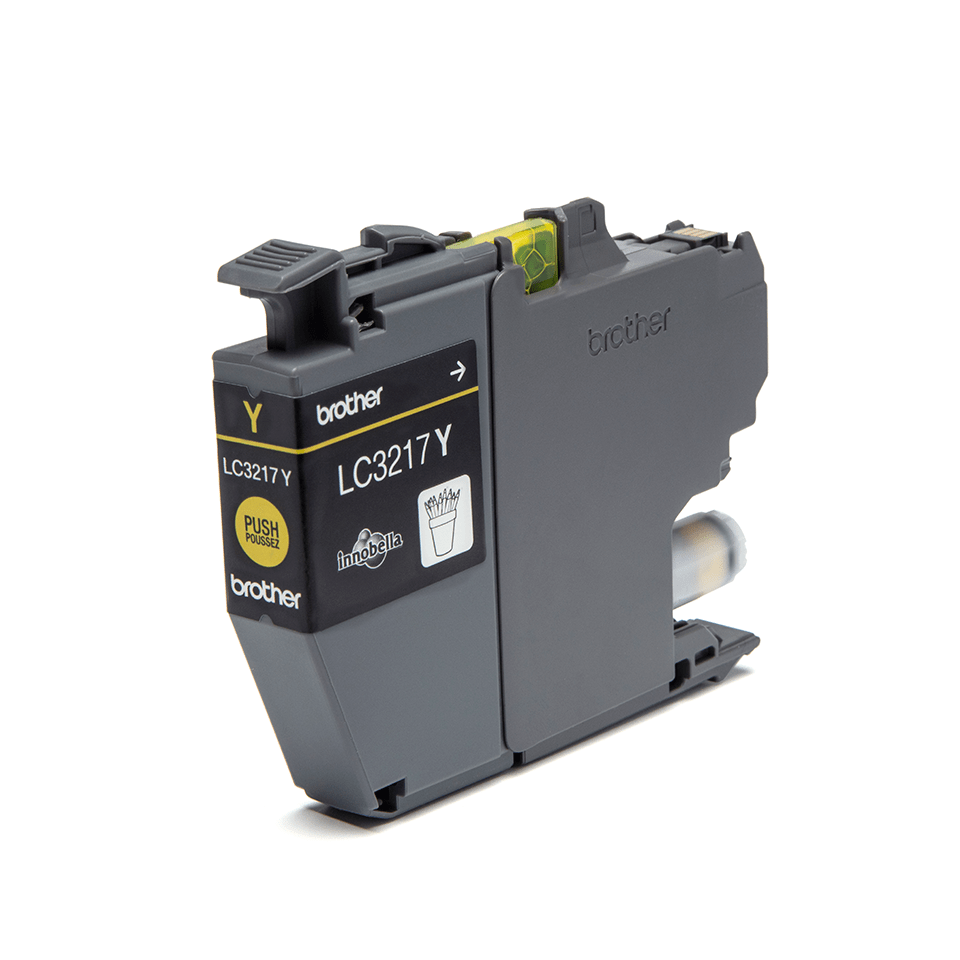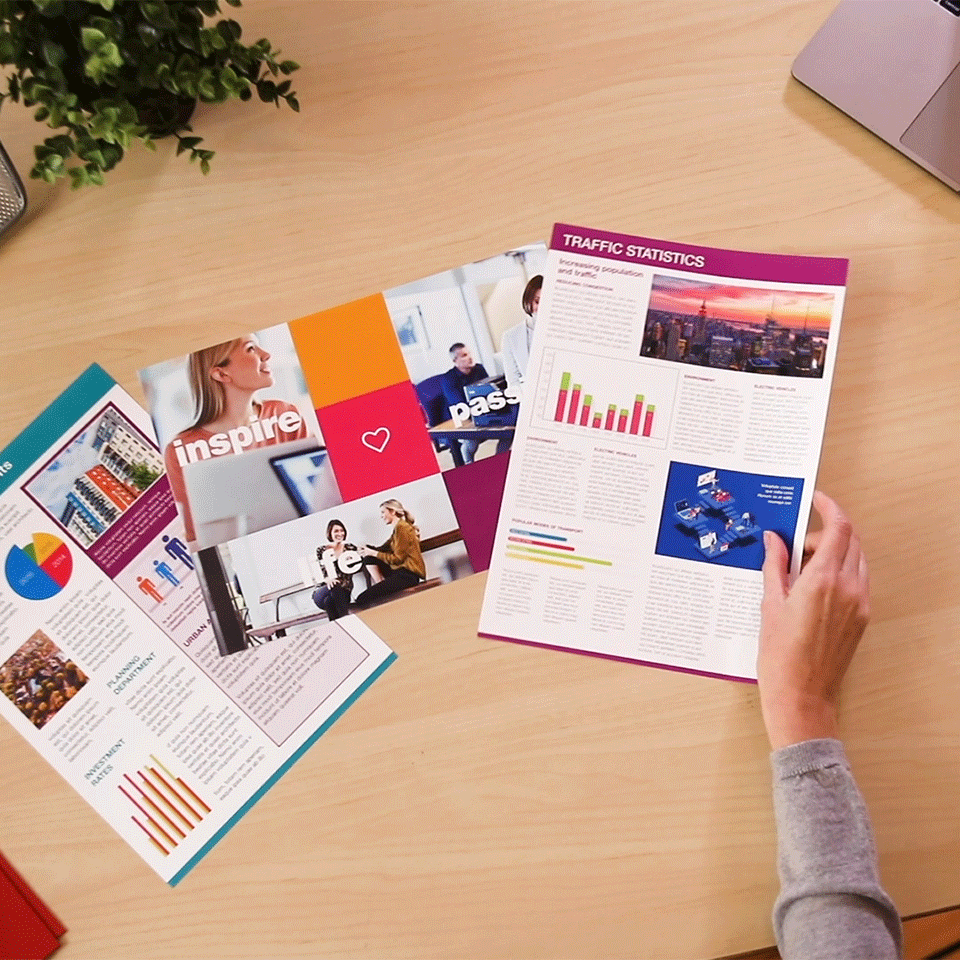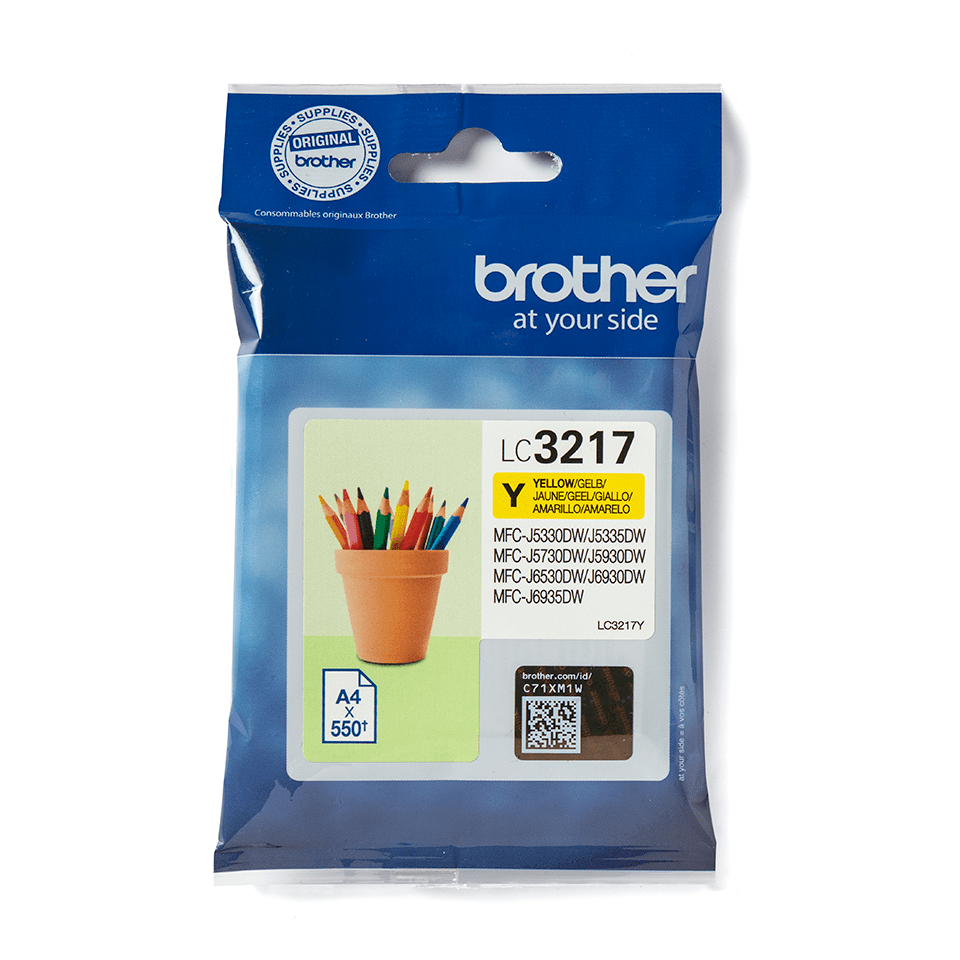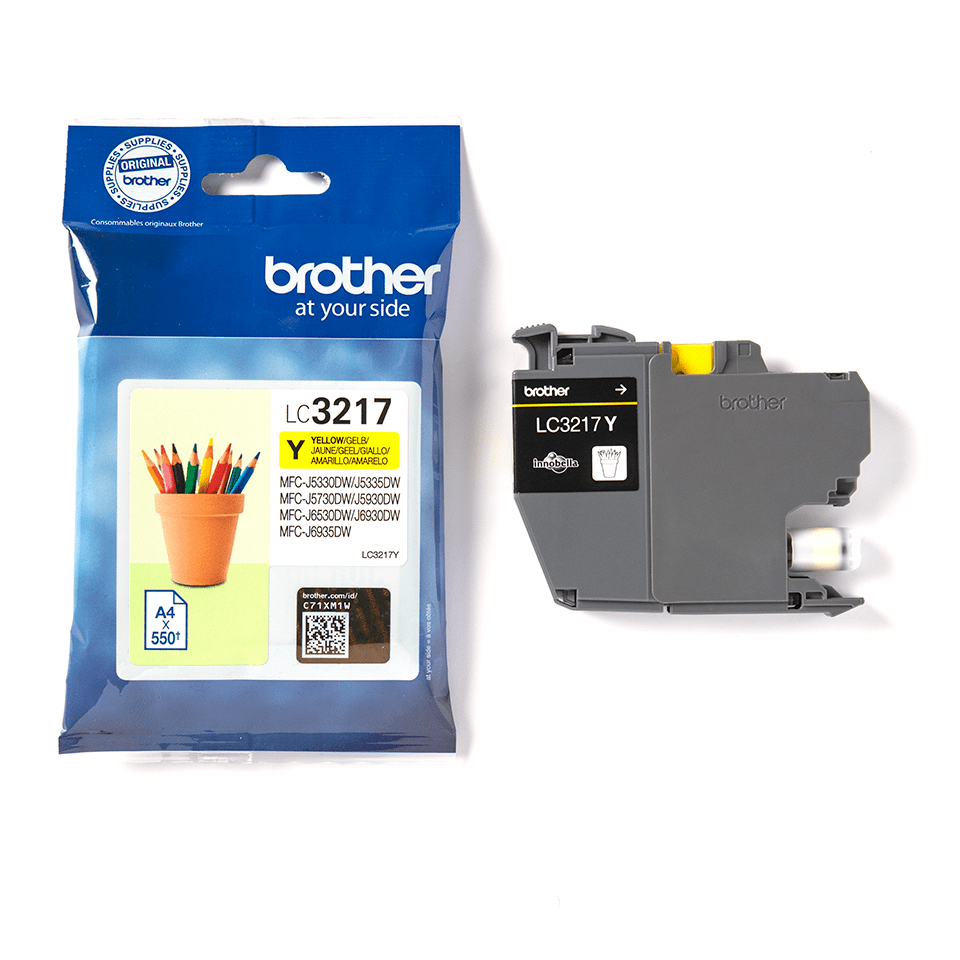 Genuine Brother LC3217Y Ink Cartridge – Yellow
The Brother LC3217Y Yellow Ink Cartridge – Single Pack. Prints 550 pages.
Product Details
Prints 550 pages in accordance with ISO/IEC 24711
High quality genuine Brother cartridge
Prevents waste to save you paper, time and money
Using this Brother LC3217Y original ink cartridge protects your printer warranty
The LC3217 range of ink cartridges are available as a more economical value pack, reducing your cost per page - LC3217VALBP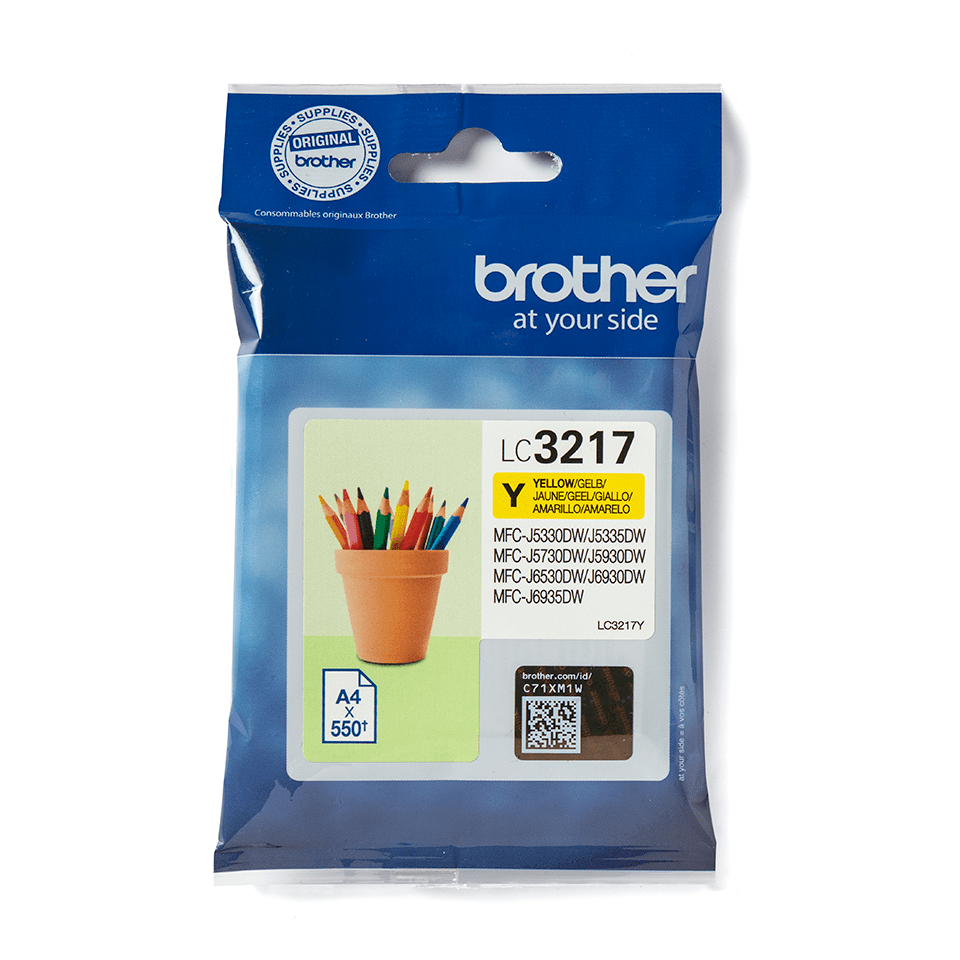 Product Overview
Looking for a cartridge that offers effortless performance every time you print? The Brother LC3217Y Ink Cartridge in Yellow guarantees smooth, reliable and top quality printouts from your first to your last print. Great value for money, our perfectly balanced inks ensure your printer stays working at its best.