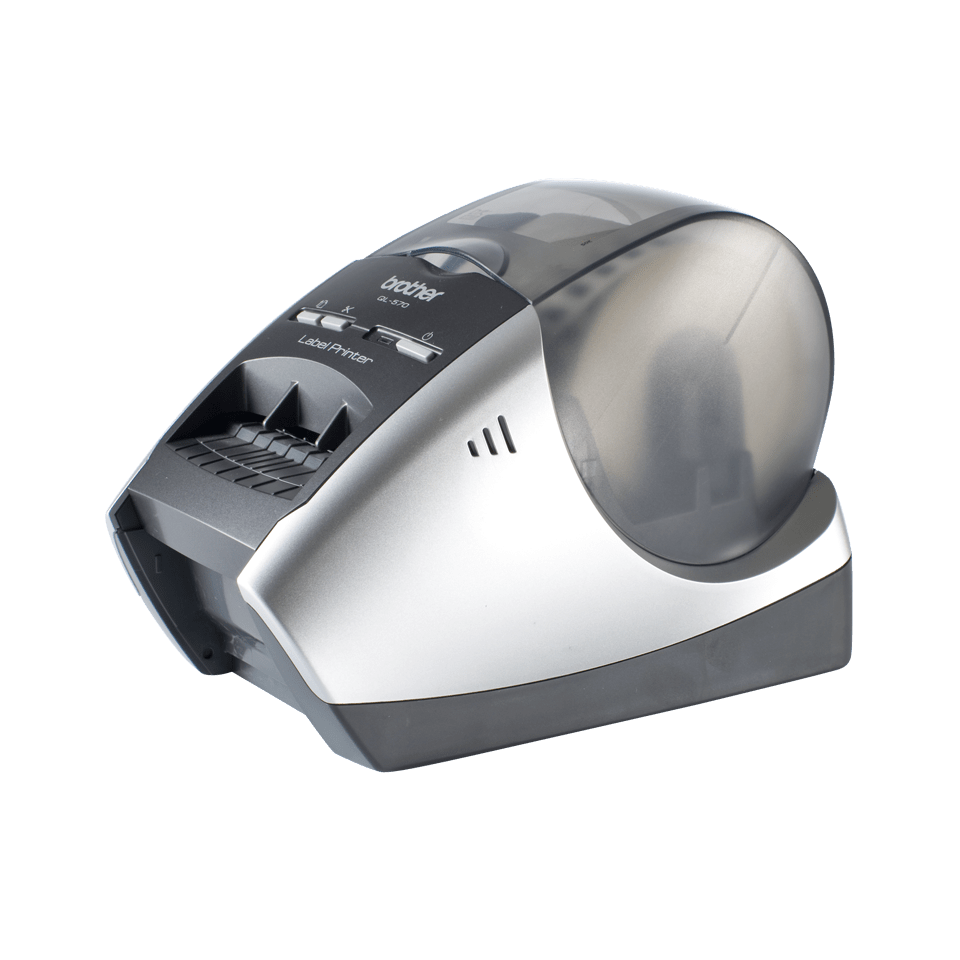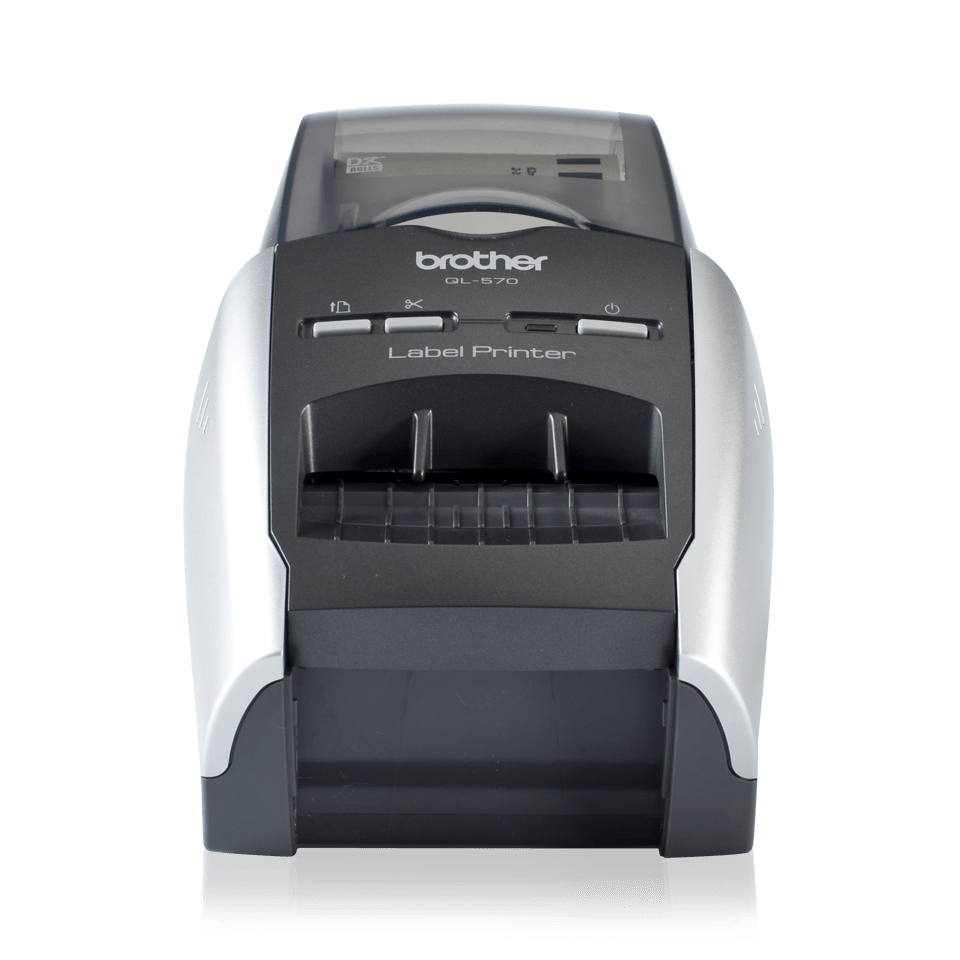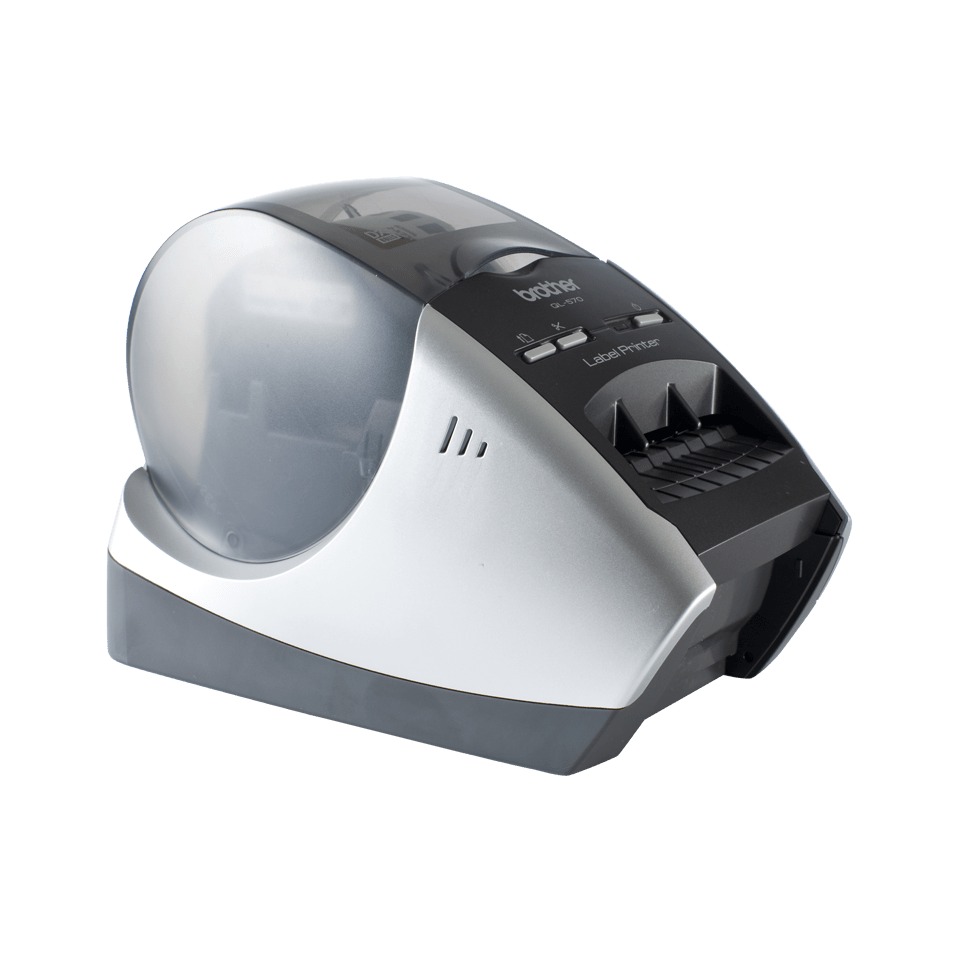 QL-570
Our bestselling small or home office labelling solution
Une combinaison de variantes non valide a été sélectionnée.
Product Details
Prints labels up to 62mm in width
Automatic cutter
Compact and easy to use. 68 standard labels per minute print speed
Prints labels direct from Microsoft Word, Excel and Outlook
High print resolution, ideal for printing quality labels
Two Year Back to Base Warranty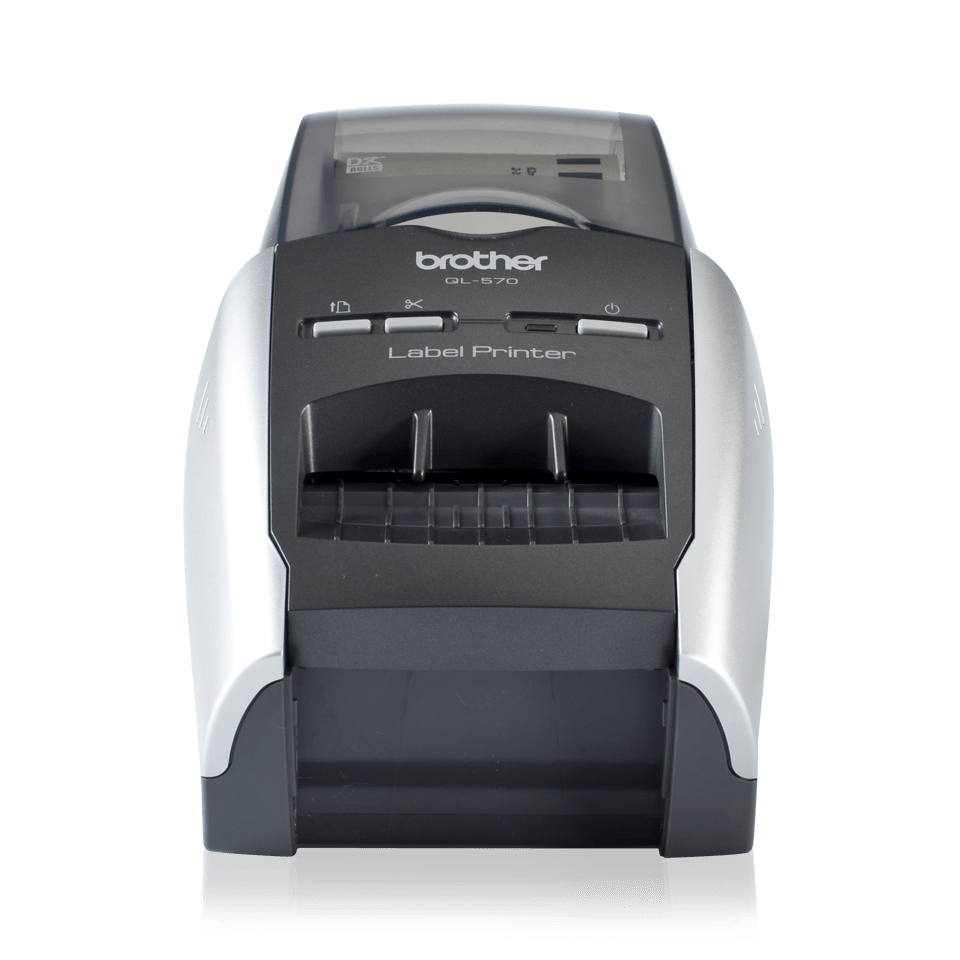 Product Overview
Keep everything present and correct with the QL-570, which produces durable labels that can help to make sure you never misplace a file or lose important documents ever again.
Ink & Supplies
The Brother DK-11201 Black on White Label Roll – 29mm x 90mm

The Brother DK-11202 Black on White Label Roll – 62mm x 100mm. 300 labels per roll.

The Brother DK-11203 Black on White Label Roll – 17mm x 87mm - 300 labels per roll

The Brother DK-11204 Black on White Label Roll – 17mm x 54mm - 400 labels per roll

This product is available from our authorized retailers

The Brother DK-11207 Black on White CD/DVD Film Label Roll– 58mm. 100 labels per roll.

The Brother DK-11208 Black on White Label Roll – 38mm x 90mm - 400 labels per roll

This product is available from our authorized retailers

The Brother DK-11209 Black on White Label Roll – 29mm x 62mm. 800 labels per roll

The Brother DK-11218 Black on White Label Roll – 24mm round labels - 1000 labels per roll

This product is available from our authorized retailers

The Brother DK-11219 Black on White Label Roll – 12mm round labels - 1200 labels per roll

The Brother DK-11221 Black on White Label Roll – 23mm x 23mm - 1000 labels per roll

"The Brother DK-22113 Black on Clear Continuous Film Label Roll – 62mm: - Tape is 15.24m long"

The Brother DK-22205 Black on White Continuous Paper Label Roll – 62mm,Tape is 30.48m long, 62mm wide

The Brother DK-22210 Labelling Tape – 29mm wide - Tape is 30.48m long

The Brother DK-22211 Black on White Continuous Film Label Roll – 29mm. Tape is 15.24m long

The Brother DK-22212 Black on White Continuous Film Label Roll – 62mm. Tape is 15.24m long.

The Brother DK-22214 Black on White Continuous Paper Label Roll – 12mm - Tape is 30.48m long, 12mm wide

"The Brother DK-22223 Black on White Continuous Paper Label Roll – 50mm - Tape is 30.48m long, 50mm wide"

"The Brother DK-22225 Black on White Continuous Paper Label Roll – 38mm - Tape is 30.48m long, 38mm wide"

This product is available from our authorized retailers

The Brother DK-22606 Black on Yellow Continuous Film Label Tape – 62mm. Tape is 15.24m long, 62mm wide.

<div>The Brother DK-44205 Black on White Continuous Paper Label Tape with Removable Adhesive – 62mm - Tape is 30.48m long</div>

This product is available from our authorized retailers

The Brother DK-44605 Black on Yellow Continuous Paper Label Tape with Removable Adhesive – 62mm. Tape is 30.48m long

The Brother DK-N55224 Black on White Paper Roll – 54mm - Tape is 30.5m long