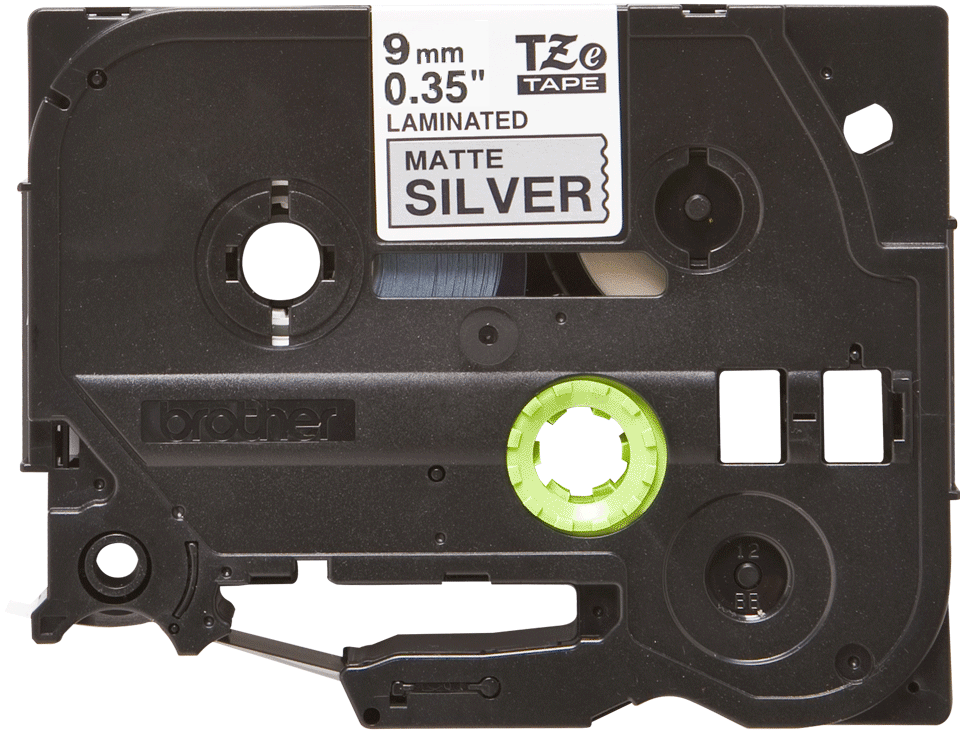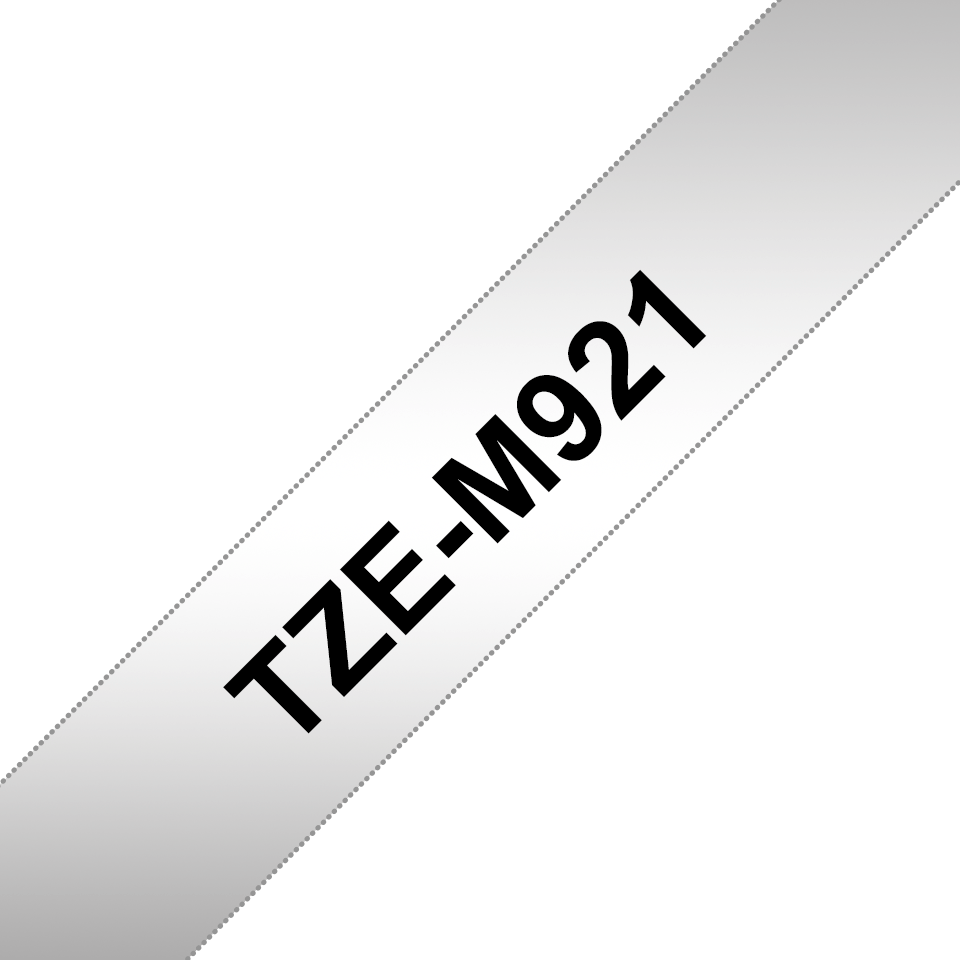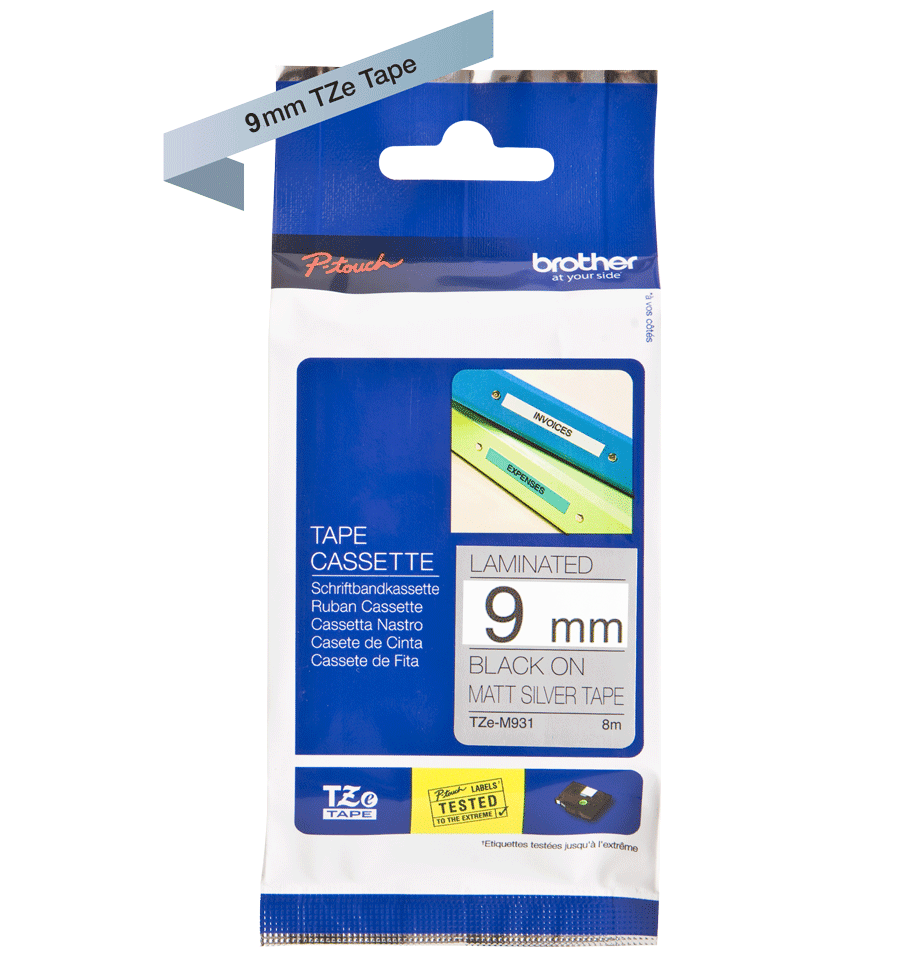 TZe-M921
9mm black on metallic silver standard adhesive matt laminated TZe tape cassette (8 metres)
Une combinaison de variantes non valide a été sélectionnée.
Product Details
9mm wide, 8m long
Matt laminated surface to reduce reflections
High quality genuine Brother cassette
Ensure durable, easily readable results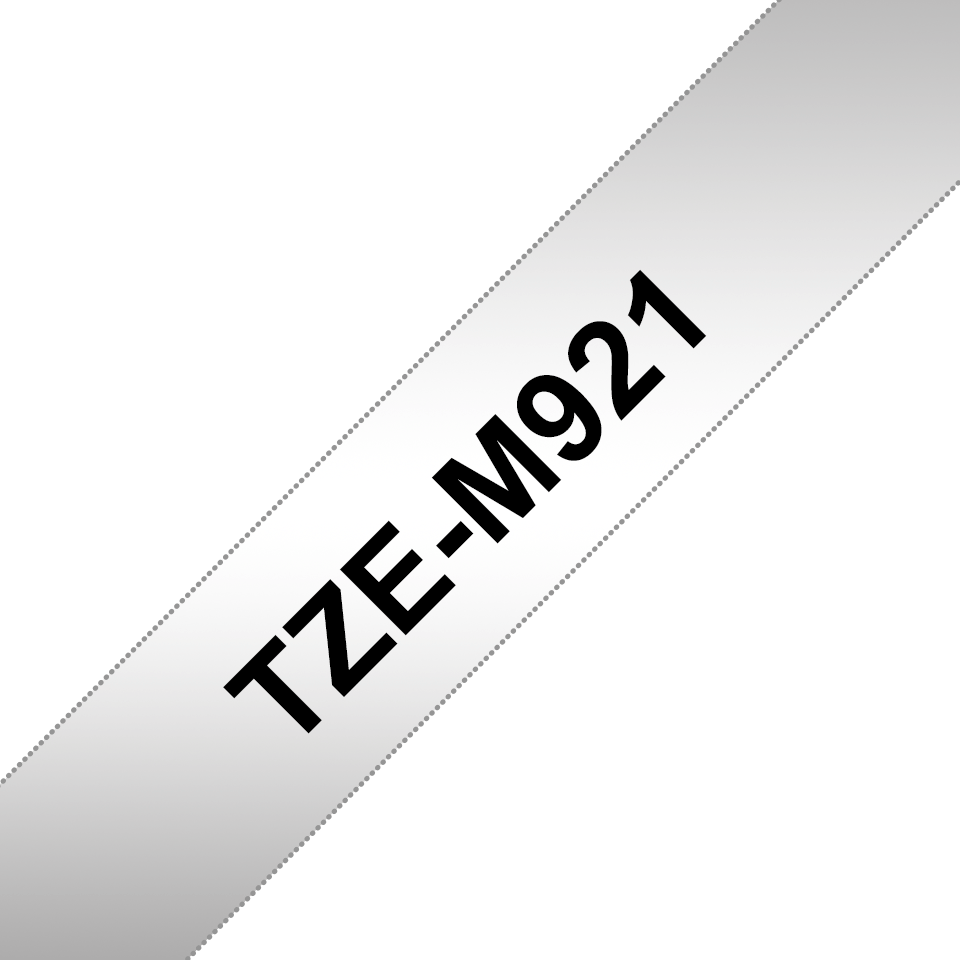 Product Overview
Black text on metallic silver matt laminated tape
9mm wide
8 metres long
Standard adhesive
This 9mm black on metallic silver matt laminated Brother label tape cassette is perfect for creating asset labels to identify equipment that is logged on an asset register within your organisation, and is also ideal for electrical safety test labels, to show when the test took place, and when the next test is due.
The special matt laminated surface offers a premium finish, with a less reflective surface compared to standard tapes.
Brother P-touch laminated labels have been developed to last, even under extreme conditions, and are able to withstand extremes of temperature, sunlight, water, chemicals and abrasion.
Related Devices
Handheld Gardening Labelling Machine With Carry Case and AC Adapter

This product is available from our authorized retailers

The flexible office desktop labelling machine

This product is available from our authorized retailers

Professional PC Connectable Labelling Machine

This product is available from our authorized retailers

Professional Handheld Labelling Machine

This product is available from our authorized retailers

The versatile choice for the office

This product is available from our authorized retailers

The high volume label printing machine for the busy workplace

This product is available from our authorized retailers

Professional Handheld Label Printer

This product is available from our authorized retailers

Make a name for yourself by tagging labels with your company logo

This product is available from our authorized retailers

The advanced industrial labelling solution – barcode label printing functionality

This product is available from our authorized retailers

Serial number and barcode label printing functionality

This product is available from our authorized retailers

Industrial labelling machine, ideal for the busy workplace with multiple users

This product is available from our authorized retailers

Small or home office label maker complete with carry case

This product is available from our authorized retailers

Desktop labelling machine for your office - added value pack

This product is available from our authorized retailers

Professional desktop labelling machine for your home office and small office setups - added value pack. Perfect for standalone use, as well as PC connectable.

This product is available from our authorized retailers

Professional desktop labelling machine

This product is available from our authorized retailers

Professional PC Labelling Machine

This product is available from our authorized retailers

Professional labelling machine with USB and Wi-Fi connectivity

This product is available from our authorized retailers

Our most affordable electrical labelling solution

This product is available from our authorized retailers

Prints labels up to 12mm. Includes AC adapter, tape cassette all in a handy carry case.

This product is available from our authorized retailers

The versatile labelling package for the professional

This product is available from our authorized retailers

Stay compliant with our electrician label printer bundle for only €149

This product is available from our authorized retailers

This product is available from our authorized retailers

Easy-to-use handheld labelling machine for the home and office

This product is available from our authorized retailers

Our bestselling handheld label maker

This product is available from our authorized retailers

Easy-to-use handheld labelling machine for the home and office

This product is available from our authorized retailers

Compact handheld labelling machine

This product is available from our authorized retailers

The robust handheld label maker for outdoor or indoor durability

This product is available from our authorized retailers

The robust handheld label maker with PC connection

This product is available from our authorized retailers

Bluetooth label printer for your home.

This product is available from our authorized retailers

Compact and stylish for the modern office - simply plug and play

This product is available from our authorized retailers

Print durable labels from your PC, Mac. Recharges from your computer's USB port. Also includes Bluetooth connectivity to print from your smartphone or tablet.

This product is available from our authorized retailers

Wireless Labelling Machine Bundle with 4 Label Tapes

This product is available from our authorized retailers

Professional PC connectable label printer with integrated Wi-Fi

This product is available from our authorized retailers