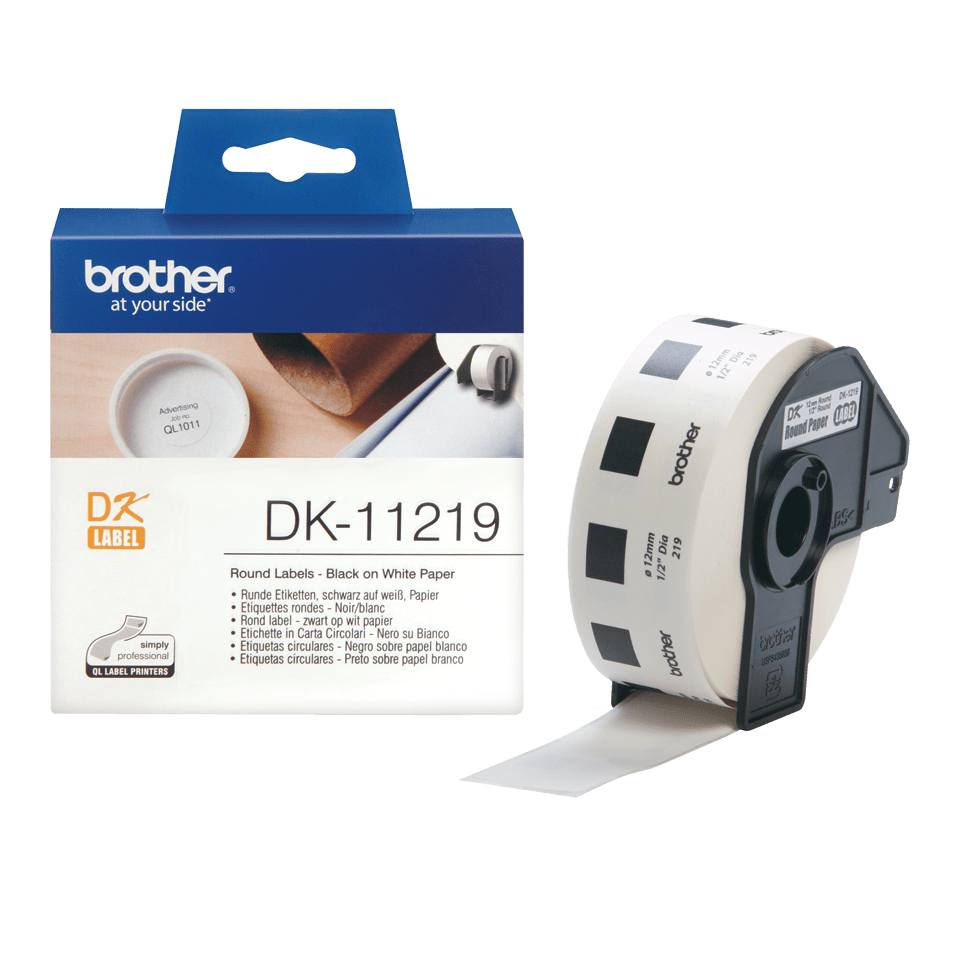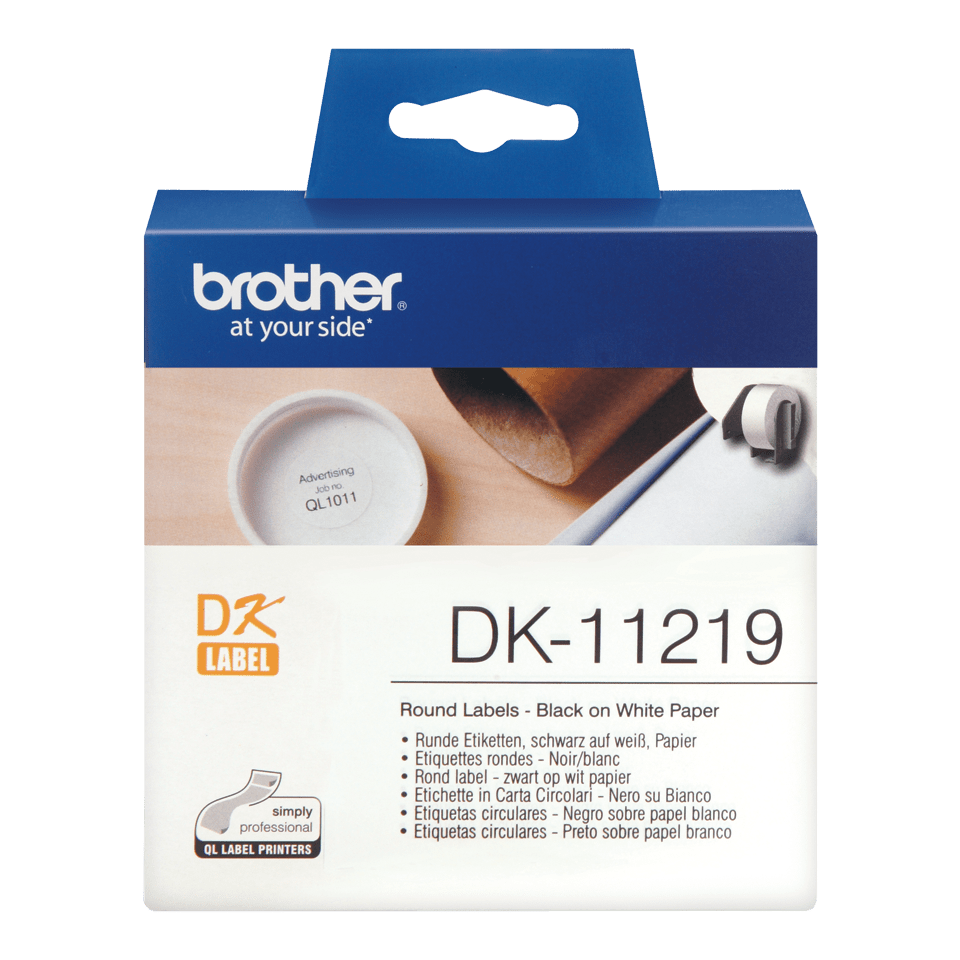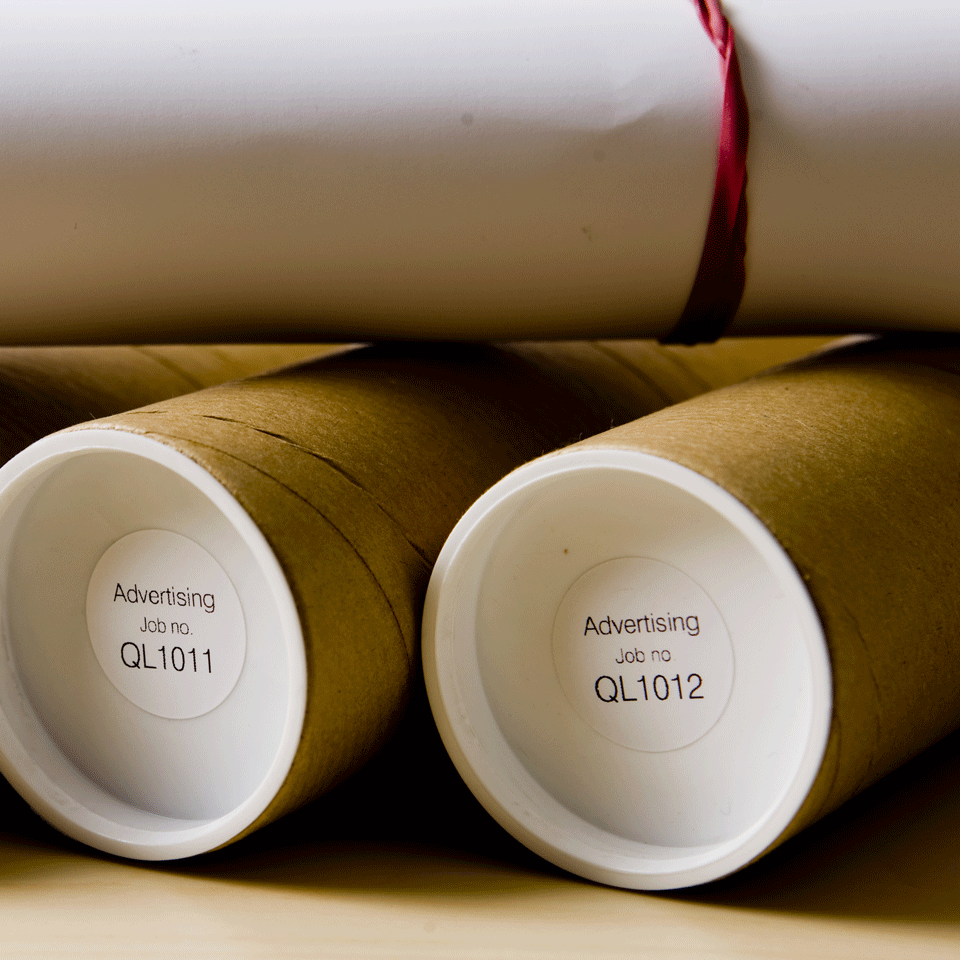 Genuine Brother DK-11219 Label Roll – Black on White, 12mm round labels
The Brother DK-11219 Black on White Label Roll – 12mm round labels - 1200 labels per roll
Une combinaison de variantes non valide a été sélectionnée.
Product Details
1200 labels per roll, 12mm diameter round label
High quality genuine Brother label roll
Ensure clear, durable results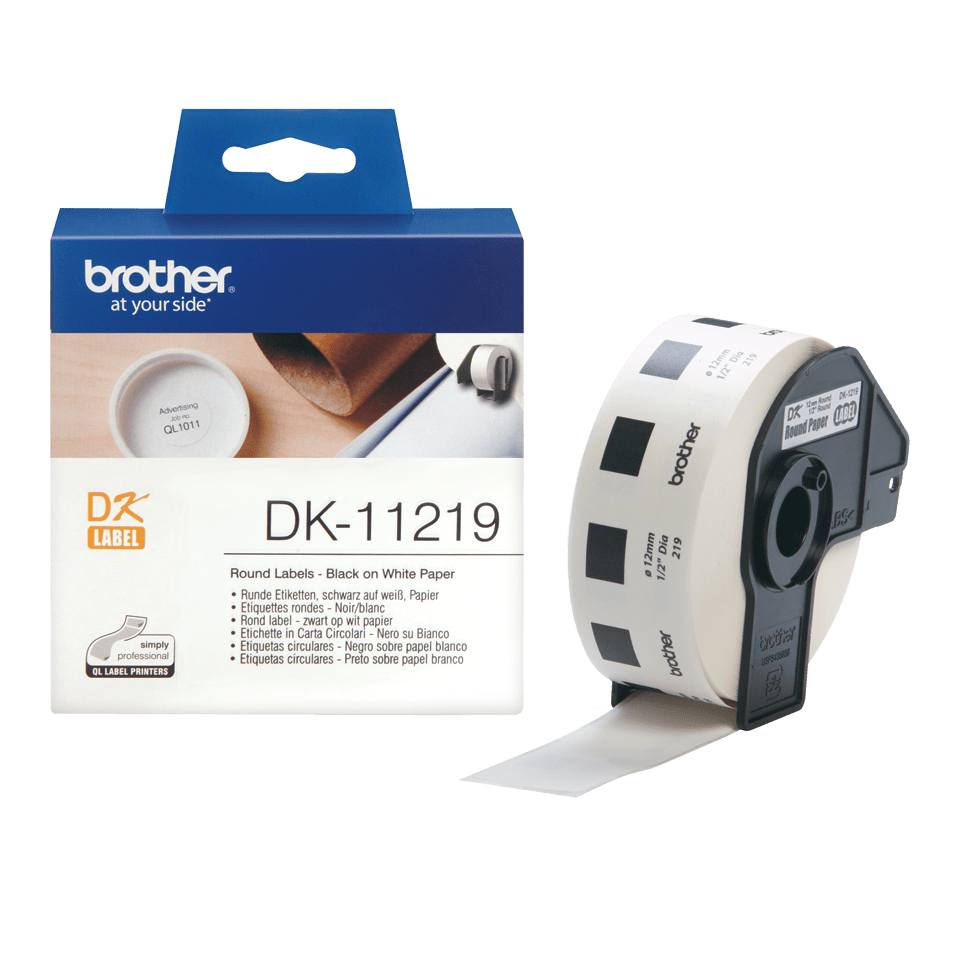 Product Overview
These Genuine Brother DK-11218 Black on White labels come in handy for a wide range of your general labelling needs. For use in both the home and office environment, these pre-cut round labels can be used to display 2D barcodes and text.
Related Devices
The wide label printer for the busy office network

This product is available from our authorized retailers

For warehouses and mail rooms that require large shipping labels. Features a true 4 inch (101.6mm) print width and USB connectivity.

This product is available from our authorized retailers

The fully featured warehouse and mail room label printer for labelling boxes and parcels. Several wired and wireless connectivity options and a true 4 inch (101.6mm) print width offers maximum flexibility.

This product is available from our authorized retailers

This product is available from our authorized retailers

This product is available from our authorized retailers

Our bestselling small or home office labelling solution

This product is available from our authorized retailers

This product is available from our authorized retailers

Perfect address label printer for the busy office – simply plug and play

This product is available from our authorized retailers

Network ready, high speed address label printing

This product is available from our authorized retailers

Label printer with USB for PC and Mac, Prints both black and red text.

Label printer with USB and Wi-Fi. Prints both black and red text.

This product is available from our authorized retailers

Label printer with Wi-Fi, wired Ethernet, Bluetooth and LCD display.

This product is available from our authorized retailers